Garage Door Repair Hampton VA
At Four Seasons Garage Doors, we understand how important it is to have a fully functional garage door. If your garage door is not functioning properly, it can be a major inconvenience. That's why we offer professional garage door repair Hampton VA and surrounding areas. Our team of experts has the skills and experience to handle all types of garage door problems, including broken springs, damaged panels, broken cables, damaged rollers and much more. You can even call us on the weekends.
Schedule a Garage Door Repair Appointment
If you need garage door repair services in Hampton VA, don't hesitate to contact us. We offer fast and reliable services, and we are available 24/7 to handle emergency repairs. To schedule a garage door repair appointment, simply give us a call or fill out our online form. We'll schedule a convenient time to come to your location and provide you with a free estimate. Get expert garage door repair in Hampton VA fast. Get a free estimate, 24/7 emergency repair, and more. Take a look at our 300+ five-star reviews.
Call for a Free Quote!
Check Out Our Hundreds of 5-Star Reviews!
With over 300 five-star reviews, we must be doing something right! Our friendly technicians perform timely, professional repairs and aim for customer satisfaction on every visit. We'll have your door fixed quickly. Give us a call and let's get your door back in working order. 
Matt arrived on time and ready to help us troubleshoot the issues with our garage door. He explained to us about the different automatic garage door openers and what it would take to install one. When we chose to just have the manual door fixed, there was no pressure to install the automatic one. He did a fantastic job and even came back in to tell us it required less work that he had thought so the price was less!! We are blown away by his knowledge and how fair priced it was to have the garage door fixed. We definitely will be keeping their contact information for future projects.
I had a garage door failure after hours. Matt Bruso, who was otherwise engaged, rearranged his schedule to come and repair our door which allowed our home to be secured. He was professional, efficient and very nice even though he was put out to change his schedule. The charge was reasonable. I highly recommend Four Seasons Garage Doors. I am going to ask them to do routine maintenance yearly as they are that good.
We had two garage doors that had problems. Chad from Four Seasons was able to fix them in no time. He was an excellent troubleshooter, polite, respectful, very knowledgeable, and cleaned up like he wasn't here. I highly recommend Four Seasons and Chad. This company repairs were affordable and they will be our go-to garage repair company from now on. We will be passing the word on this business……!!!!
Serving with Integrity in Hampton VA
We are dedicated to giving our Hampton customers the best possible experience each and every day. Here at Four Seasons, we have committed ourselves to four non-negotiable tenets for serving our customers:
Honoring our word. 

Giving an honest assessment of what to repair or replace and never fabricating a false or unnecessary upsell. 

Creating an affordable solution for our customer's needs. 

Always going beyond expectations.
Professional Garage Door Opener Repair Hampton VA
Our team of experts has years of experience in the garage door repair industry. We are committed to providing our customers with high-quality services that are tailored to their specific needs. We use only the best tools and equipment to ensure that your garage door is repaired quickly and efficiently. We take pride in our work, and we stand behind everything we do.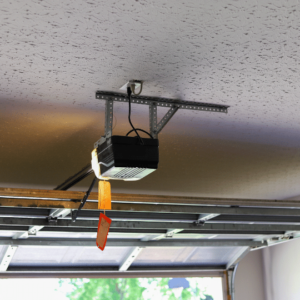 We Service All Major Brands of Garage Door Openers
At Four Seasons Garage Doors, we service all major brands of garage door openers. Whether you have a LiftMaster, Genie, or Chamberlain opener, we have the skills and experience to repair it quickly and efficiently. We use only the best replacement parts to ensure that your opener is functioning properly. If your garage door opener should be replaced instead of repaired, we'll let you know that too. Here are the most popular brands that we regularly repair.
Craftsman

Genie

Stanley

Liftmaster

Chamberlain

Marantec

Overhead

Linear

And More!
There are a number of things that can cause a door to malfunction besides the opener. Learn more about some of these below. We offer same-day repair on all major brands of garage doors and correct all of the following issues, including installation of new springs, panels, cables, and more. Get fast, unparalleled expert garage door repair in Chesapeake VA with Four Seasons Garage Doors. We provide 24/7 emergency repair and more. Take a look at our 300+ five-star reviews.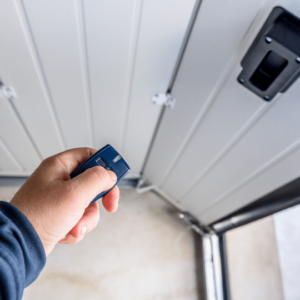 Depending on the weight of your door and the number of doors you have, you may have one or two torsion springs. A double-wide door has two garage door springs. If you don't have torsion springs then you have extension springs. Extension springs run parallel to the door tracks while torsion springs can be found above the center of the door. If you've heard a loud noise from your door in the past, it could have been your torsion spring snapping in two.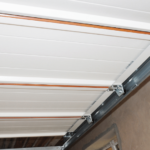 There are a number of ways door panels become damaged. The age of the panels is a significant factor. Wear and tear beat them down over time. Additionally, any impact to the panel either by a vehicle or more natural forces such as hail, the sun, or other weather conditions can damage panels. 
If you notice a broken cable, don't use your door. Give us a call today to replace them. Cables break from normal wear and tear. Over the years, cables wear out and cause cables to snap or become frayed. Some things that hasten cable decay can be moisture near the bottom or sides of the door, corrosion, damaged pulleys, or track misalignment.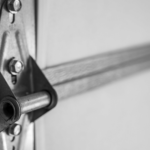 If you've noticed jerky movements when your door is moving, it could be the result of damaged rollers. It's best to call a garage door specialist when this happens. This way you can have it corrected before more damage is done to your door. The average life of a garage door roller is approximately 5 years.
Sensors

Damaged Tracks

Squeaky Doors & Openers

Remote Programming Issues
We repair all of the above items and will get your garage door in great shape. 
Garage Door Tune-Up
We also offer garage door tune-up services. Regular maintenance can help prevent garage door problems and extend the life of your door. During a garage door tune-up, we will inspect your door and make any necessary adjustments to ensure that it is functioning properly. One thing we check for is moisture. A door that doesn't seal with the floor allows water to come inside. Additionally, water that soaks into a wood door can make the door expand and contract from the daily up and down movements. This can cause an obstruction in the tracks if the wood becomes too swollen. We'll address any of these issues with a tune-up. 
How Often Should a Garage Door Be Serviced?
A garage door should be serviced at least once a year to ensure that it is functioning properly. However, the frequency of servicing may depend on various factors, such as the age and usage of the garage door, the climate in which it operates, and the type of garage door opener. For example, if your garage door is exposed to extreme temperatures or high levels of humidity, it may require more frequent servicing. Similarly, if you use your garage door frequently or if it is an older model, it may need more frequent maintenance. It's always best to consult with a professional garage door technician to determine the ideal servicing schedule for your specific garage door. Regular maintenance can help prevent problems and extend the life of your garage door, which can save you money in the long run.
Can I Repair My Garage Door Myself?
While there are some minor garage door repairs that a homeowner can do themselves, it is generally not recommended for them to attempt major repairs on their own. Repairing a garage door can be dangerous and requires specialized tools and knowledge. Garage doors are heavy and operate under high tension, and any mishandling during repairs can result in serious injury or property damage. Additionally, attempting repairs without the proper training and experience can worsen the problem and lead to more costly repairs down the road. It's always best to hire a professional garage door technician who has the necessary skills and equipment to safely and effectively repair your garage door. By doing so, you can ensure that your garage door is functioning properly and avoid potential safety hazards.
Contact Us
Give us a call or fill out the form and we'll be in touch with you as soon as possible.
FAQs
How much does it cost to replace garage door cables?
The cost associated with replacing cables depends on if there is additional damage to the door, such as the garage door being off the track or the counterbalance being in the wrong position. 
How long should a garage door last?
A garage door should last your house somewhere between 15 – 30 years. The reason for the wide range is due to the number of factors that the door will experience during that time. Additionally, the type and brand you choose can affect the lifespan of the door. On top of that climate and any preventative maintenance or lack thereof will affect the door positively or negatively. 
How long does it take to repair a garage door?
The length of time it takes to repair a garage door depends on the repairs needed and the extent of the damage. We will always provide you an estimate before we begin work.
How do I know if my door needs to be repaired?
If your garage door is making unusual noises, moving slowly, or not opening or closing properly, it may need to be repaired.
How do I know if my garage door rollers are bad?
It's all in the sound. If you continually hear abnormal clicking, popping, or scraping sounds then they most likely need to be replaced. Bad rollers can affect the garage door cables too. If you notice something, give us a call and we'll check it out.