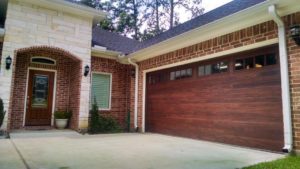 Franklin, Virginia understands the importance of superior service which is why they come to Four Seasons Garage Doors. No matter the size or shape of your project, our team of professionals is able to provide you with advice and support, backed by years of experience, to create an amazing garage door. Franklin VA garage doors are our specialty and working with residents of the Franklin VA community is our passion. We are proud to serve Franklin residents with both residential and commercial garage doors! If you are looking for a new garage door to upgrade the appearance of your home, or simply to repair an existing garage door, call Four Seasons Garage Doors today!
The city of Franklin, Virginia has long been one of our favorite places to work in as the residents of Franklin share a common appreciation for the history of this gorgeous town. Almost 200 years of history cultivate in this small town and propel the city into further expansion and growth into the future. We are so excited to be a part of an ever-changing community and look forward to continuing to serve Franklin residents with our garage door repairs.
---
Commercial Garage Door Franklin VA
Four Seasons Garage Doors in Franklin, VA offers a variety of eye-catching and reliable commercial garage doors for your business, warehouse, or storage facility. Our doors offer security, durability, and functionality without sacrificing good looks.
Your business may have different demands depending on what services you provide. You may need oversized garage doors to fit in vans and trucks. Some people are looking for rolling steel doors that provide more durability, due to all the traffic in their area. You may want a multiple-door system that you can easily control.
A brand new garage door can help save energy costs and match your infrastructure. Today's models are easier to maintain. You can contact us to provide any help whenever needed. Since you're likely to use your garage doors all the time, you'll want something reliable. Our garage doors have safety mechanisms that give you peace of mind.
For years, we have helped many businesses in Franklin, VA improve their efficiency with our garage doors. No one wants to deal with stuck doors, faulty rollers, and electrical issues. With us, you'll get the best service. We're always ready to deal with any problems that may arise.
Put a stop to your commercial garage door search. We offer free estimates and no hidden costs, so you know what you will spend to get the garage door you want. Our technicians can help you find the proper material and features to help make your operations run smoother. Talk with us today and take a step closer to getting the garage door you need.
Call today and one of our professionals will come to your place of business for a FREE estimate and consultation. Whether you need a single door or twenty, we can get you the design and functionality that will fit your business. Four Seasons Garage Doors has a long history of serving businesses with garage door installation, openers, and repairs. When you need a new commercial garage door, give us a call.
Residential Garage Door Repairs Franklin VA
A great way to update the appearance of your home is to install a new garage door! Enhance your curb appeal with a modern garage door from Four Seasons Garage Doors that can also help to insulate your home and protect your valuables.
We provide a wide range of distinctive and captivating residential garage doors in Franklin VA for every style and preference. A new garage door for your home from Four Seasons is a great way to increase both the curb appeal and safety of your home. Do you have a specific door type in mind for your house? Not sure what the different benefits of carriage house doors versus modern steel doors are? No worries. We'll answer any questions you have regarding the different types of doors, benefits, features, and pricing. No matter the door you select, we want you to be completely satisfied with your purchase from estimate to installation. We sell residential doors for any budget, but we also pride ourselves on our customer service. Some of the types of doors that we carry are carriage house, modern steel, aluminum, sectional, and contemporary.
We know that your home is your personal sanctuary and should be protected from hurricane-force winds. All of our doors follow the proper wind load ratings given that Franklin is on the coast. Many of our steel doors come with embossed wood-grain finishes that are resistant to rust. Our aluminum doors are lightweight and provide corrosion resistance while maintaining a beautiful look. The designs and features of residential garage doors are endless, but even so, we'll help guide you to a decision based on your needs. You also have the option to insulate your garage door which can help your home's electric bill.
Garage Door Openers Franklin VA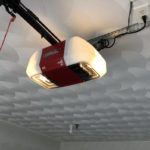 All of our garage door openers have industry-leading safety and security features to give you and your family peace of mind. All of our openers are MyQ compatible which allows the user to operate and monitor the garage door opener from anywhere in the world using a smartphone. Whether it's functionality you seek or an ultra-quiet solution, let Four Seasons Garage Doors find the perfect garage door opener for you.
---
Garage Door Repairs Franklin VA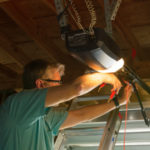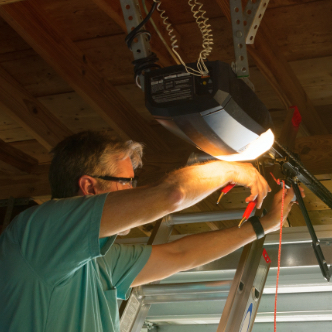 A broken garage door or opener can be extremely frustrating and inconvenient. Four Seasons Garage Doors offers same/day and 24/7 emergency repair to the greater Franklin, VA area. We know your time is valuable and the last thing you want is to have multiple appointments to get the job done. Our expert technicians will get the job done right on time and the first time. Four Seasons always gives FREE estimates for garage door repairs. That's right. No service call fee, EVER! Always honest. Always done right.
Our skilled technicians service a variety of Garage Openers and Doors!
---
Specials and Discounts Exclusively for Franklin Garage Doors
$100.00 OFF
* Garage Door Installation
$25.00 OFF
* Garage Door Opener Installation
$25.00 OFF
* Garage Door Repair
Four Seasons Garage Doors is proud to offer discounts to:
– Veterans and active duty
– Police, Fire, and EMS
– Teachers
– Seniors
– Ask us about the other ways we discount our services!
---
FAQs
How much does a typical Garage Door cost?
The prices of an installed garage door can vary greatly depending on the specific materials used for its construction. It can also vary on price with accessories that are added to get the proper look the customer desires. It is best to get a quote from a professional or price materials yourself.
What materials are garage doors made of?
Garage doors can be really diversified, anything from wood, steel, aluminum, and fiberglass. It all depends on the personal preferences of the homeowner. At Four Seasons Garage Doors, we have customization software that will allow you to match exactly what you are looking for at exactly the right costs to your budget. Four Seasons Garage Doors is your home for all your Norfolk VA garage doors.
How do I insulate my garage door?
Insulating your garage door is something that can easily be done by professionals. However, if you are looking to DIY your own garage door we recommend looking at the different types of insulation. There are types of insulation called Batt Insulation, Foam Board Insulation, and lastly Reflective insulation. These are in order of lowest cost to highest as well as best for keeping in insulation and warmth during the winter.
We dedicate our work to giving our Franklin, VA customers the best possible experience each and every day. Here at Four Seasons, we have committed ourselves to four non-negotiable tenets for serving our customers:
Serving with Integrity
Honoring our word.
Giving an honest assessment of what a customer needs to repair or replace their garage door, i.e. never fabricating a false or unnecessary upsell.
Creating an affordable solution for our customers' needs.
Always going beyond expectations.
Other Virginia Cities We Serve